With a team of four people we planned to create a short indie game in our spare time.
The story and gameplay's about a little witch and her three big sisters. The players would have been able to
choose the path of the sister he wanted to (unlocking different skilltrees, abilities and story arcs) to follow
and discover the truth about the heroin's family, hidden in the gigantic family manor.

四人のデザイナーと
ゲームプロジェクト
を作ってた
。
次の絵は私のコンセプトアート、背景設定
とモンスターデザインです。

FIRST CONCEPT ART FOR THE ROOM
(Line, Lights Positions & Colors)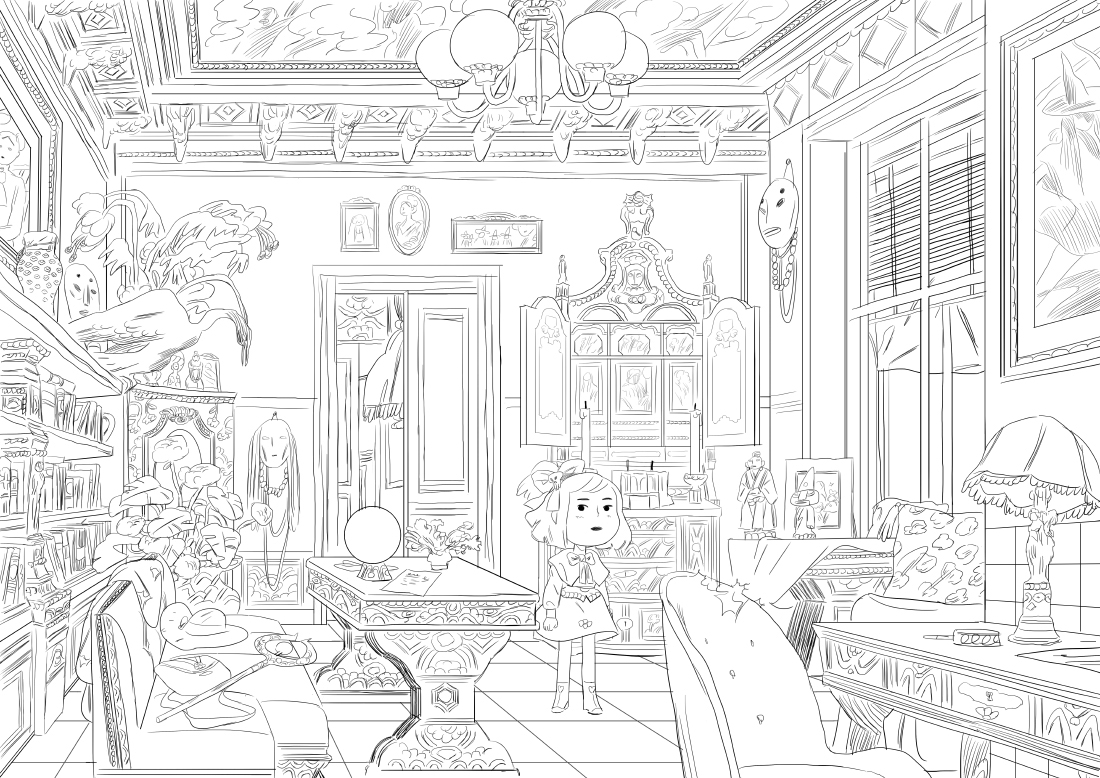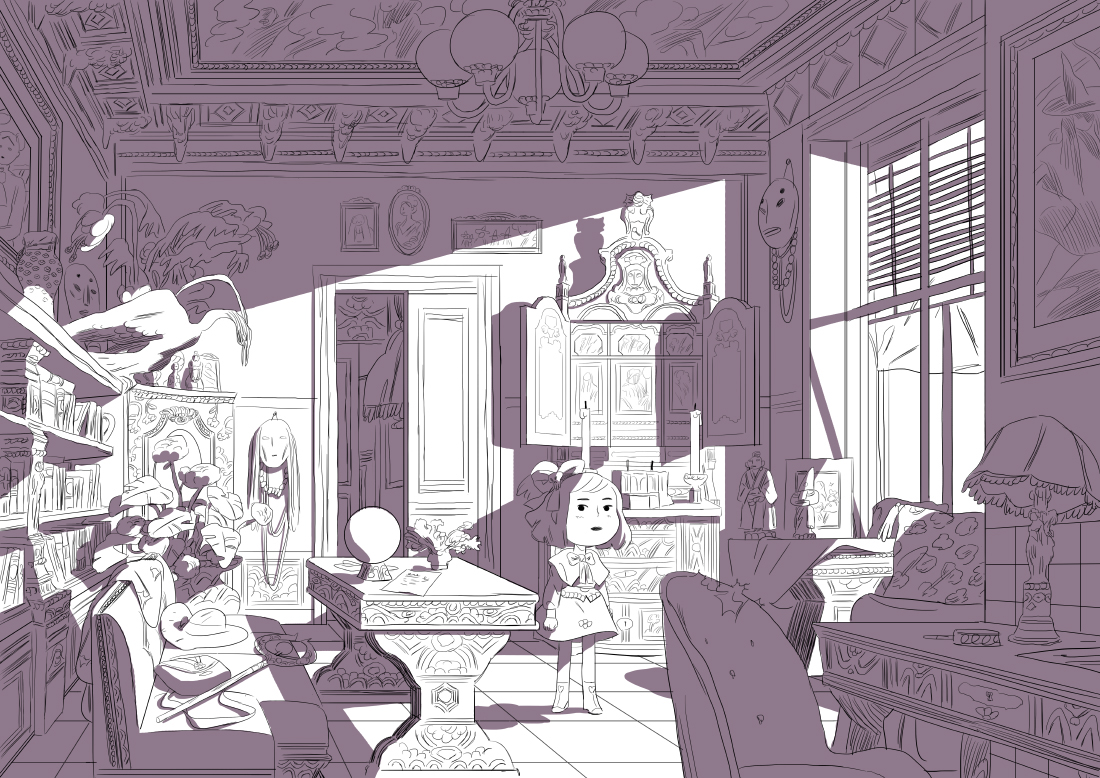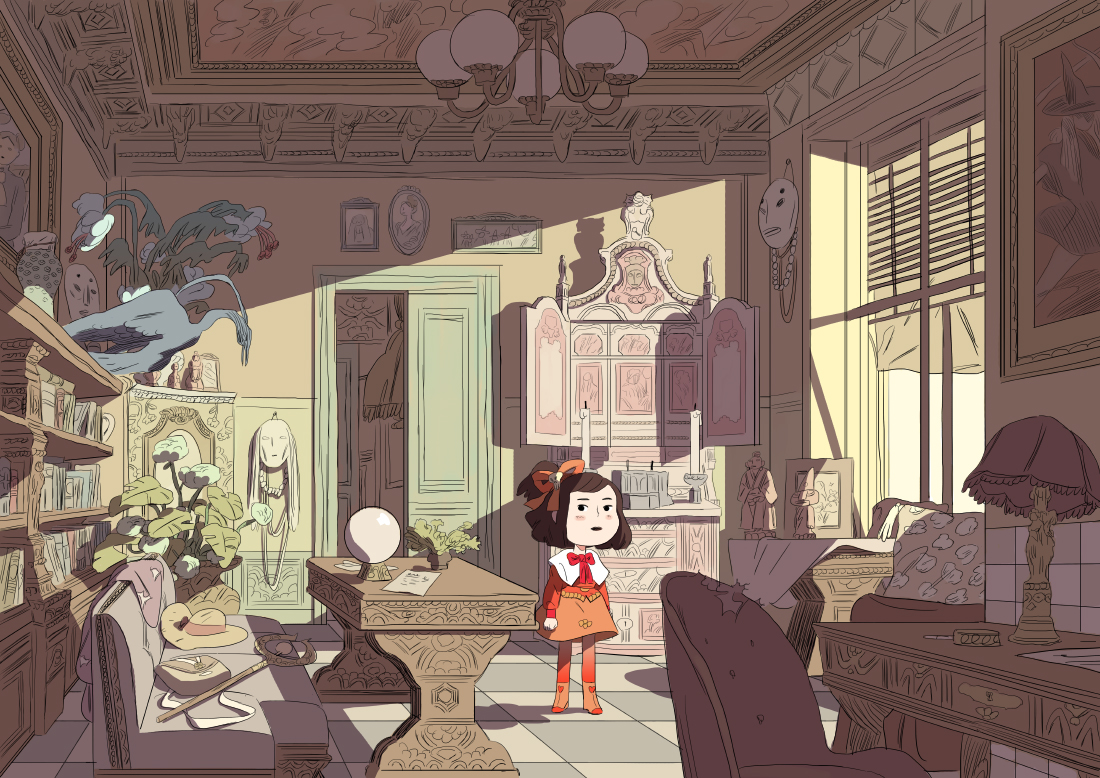 2D ISOMETRIC CONCEPT TESTS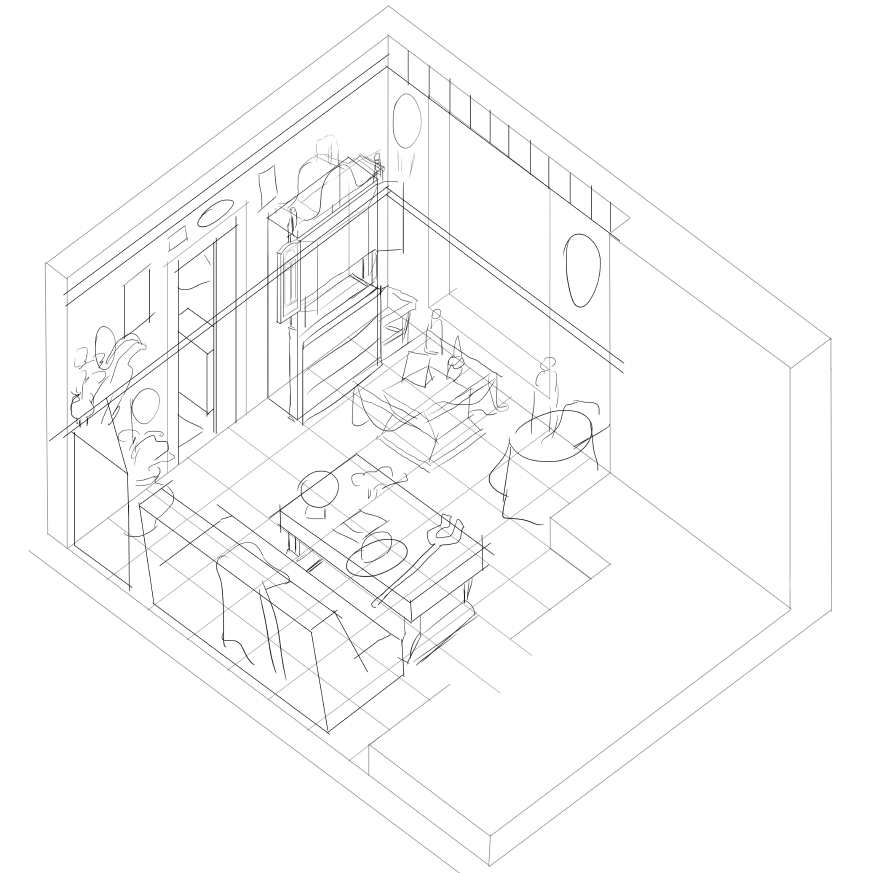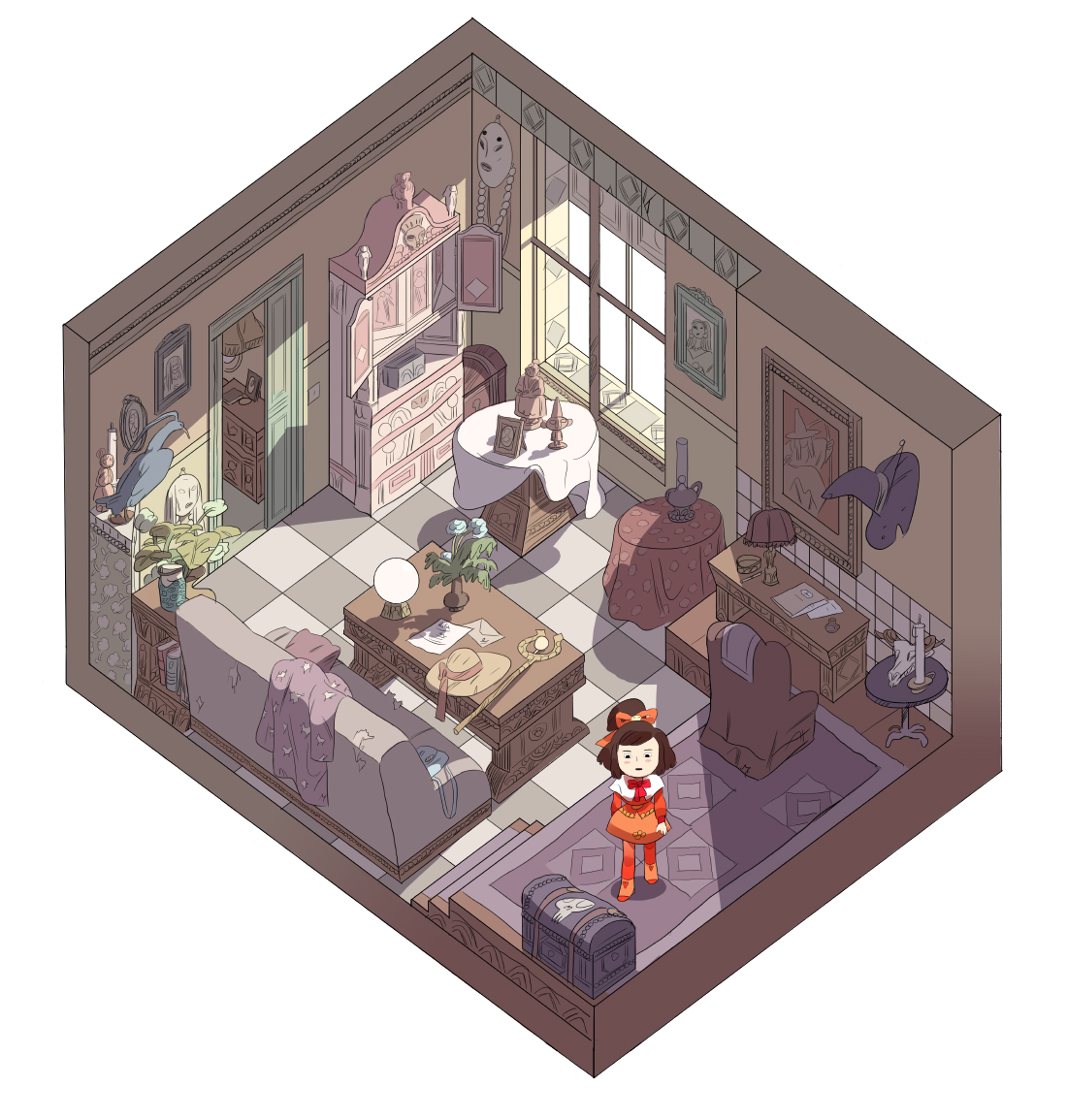 BATTLE MODE 
Animations & Concepts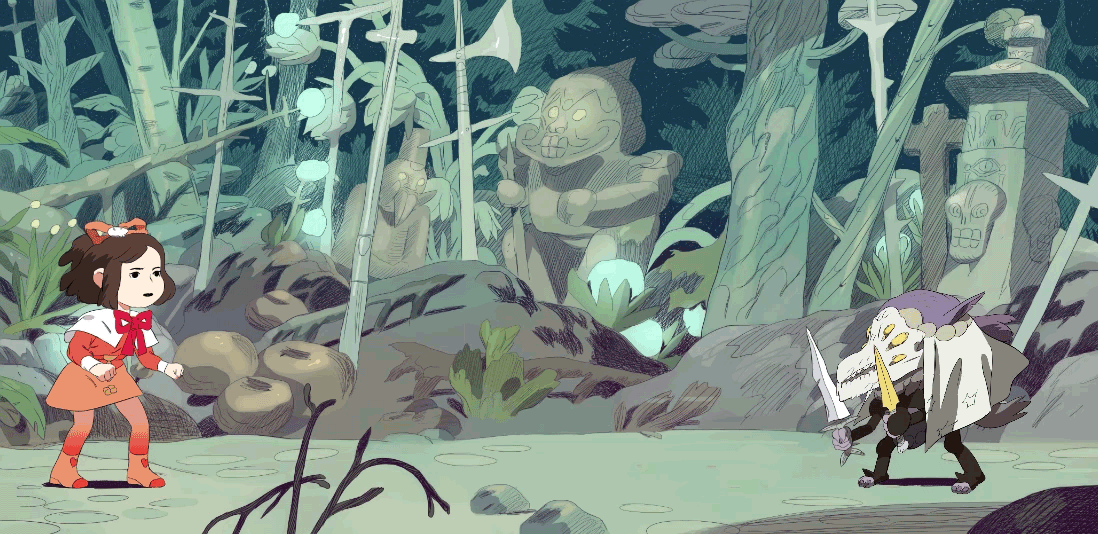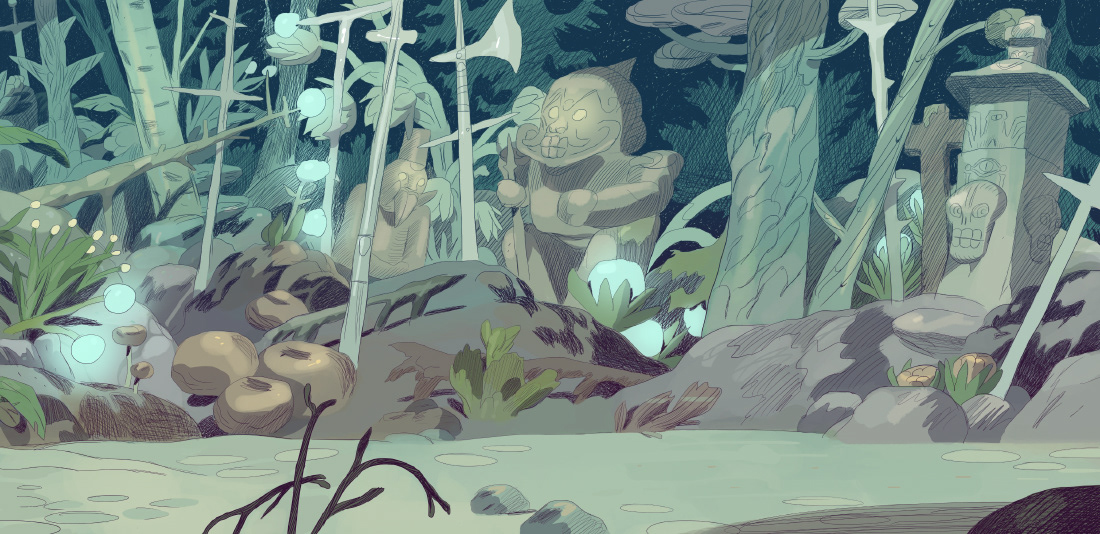 MONSTERS CONCEPTS 
(Palette Swap)