Since 2011 I work as a Freelance Storyboarder for many Advertising Agencies.
The following sequence is a sample of the work I usually do as a storyboarder.

This is the storyboard sequence for the first French TV spot
of Vanity Fair magazine (as a freelance artist for Jesus & Gabriel Agency). 
フリーランサーとして,フランスヴァニティ・フェア
のコマーシャルの絵コンテを描きました。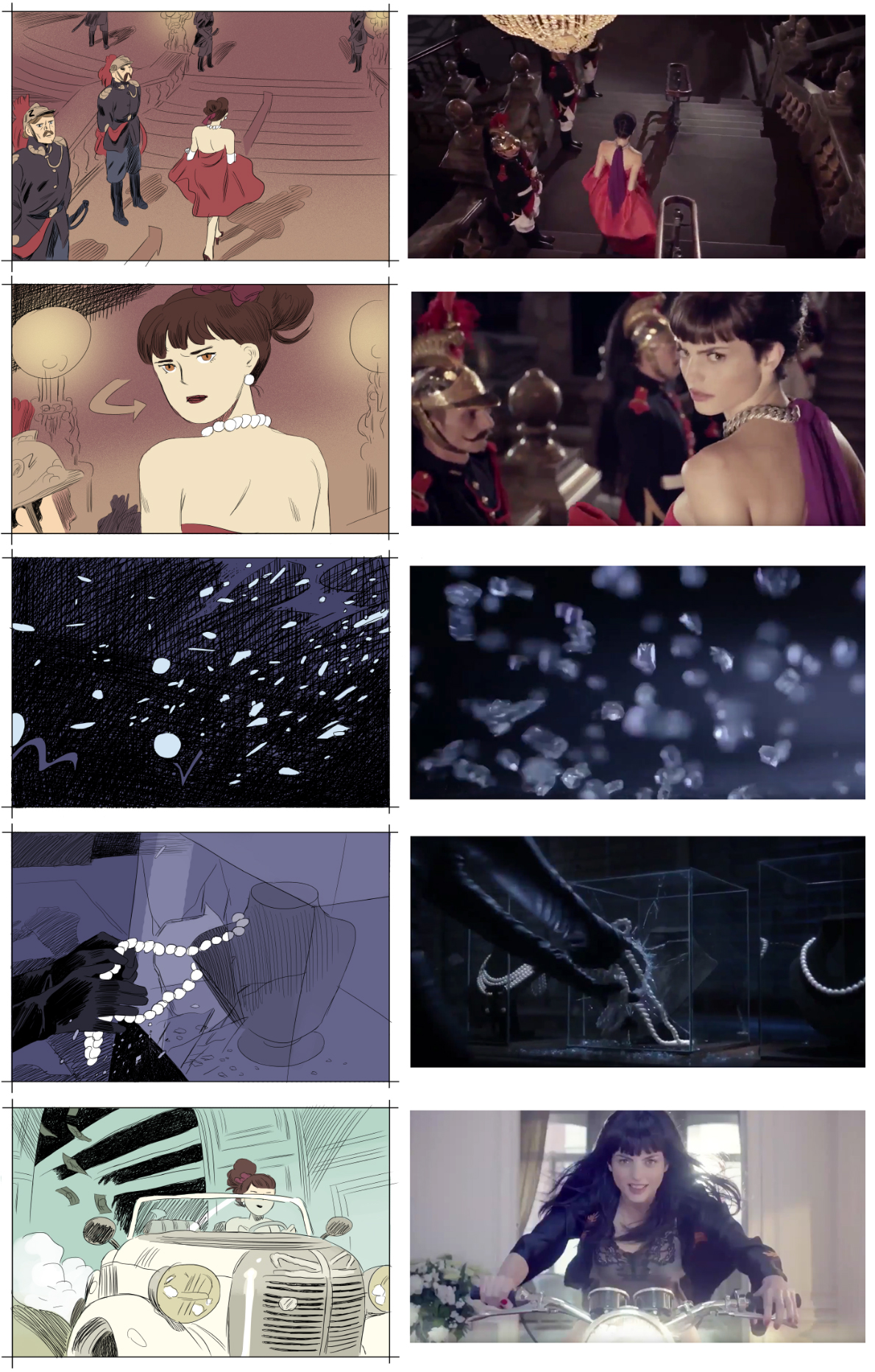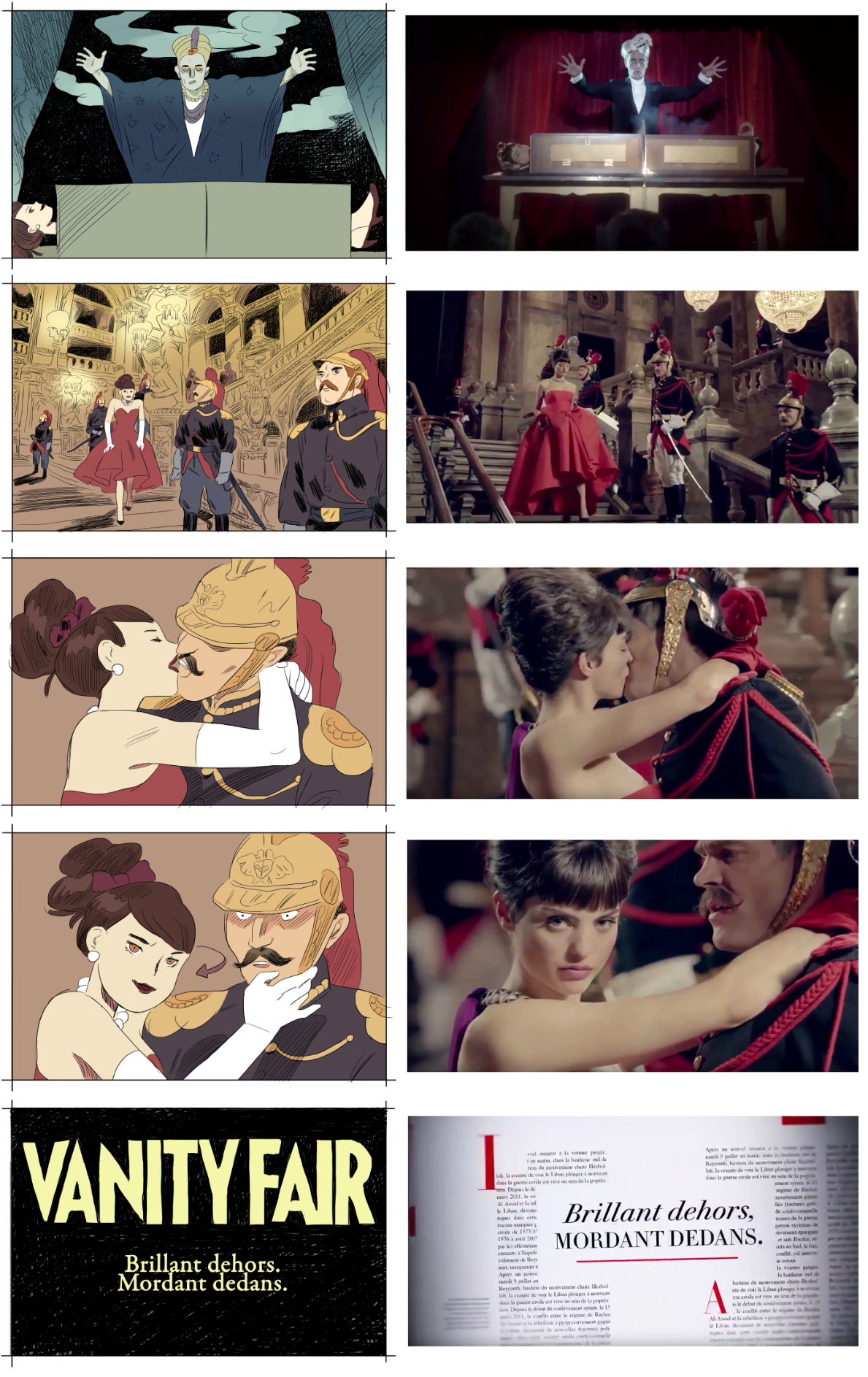 Some Storyboard panels
I did for Assemblage KK.